Lukla Airport (Nepal) 魯克拉機場

飛機跑道真的有夠小 , 一邊斷壁 , 一頭是山壁




魯克拉機場, 由第一位登頂 Everest 希拉雷爵士 (Sir Edmund Hilary) 所建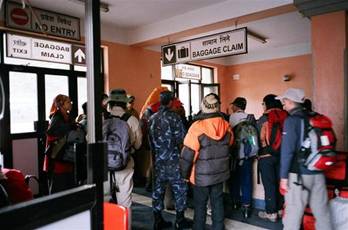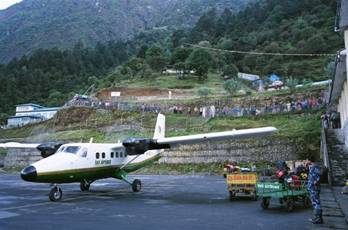 魯克拉 Lukla 2, 840 m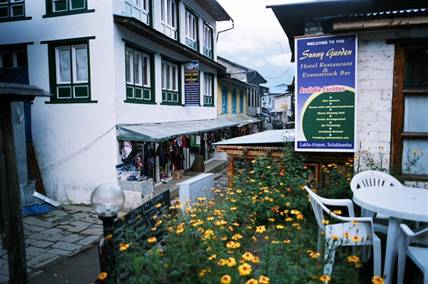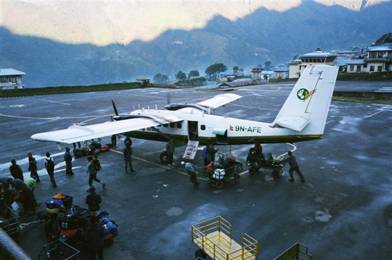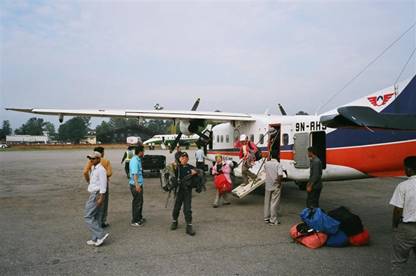 來尼泊爾觀光客 應有 40% 都是為了爬山/登山來的 !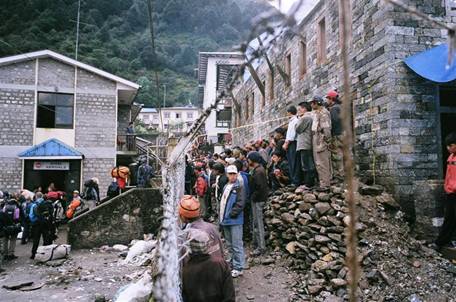 Lukla airfield with its spectacular very short, very sloping runway, at 9000 plus altitude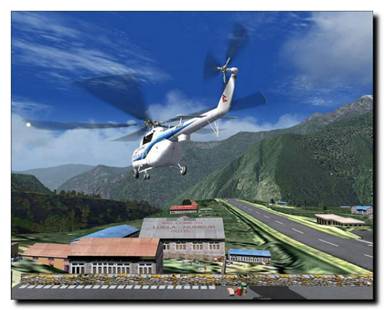 During the climbing season, October/November, the small aircraft (mostly Twin Otters) have to be off the airport in 15 minutes because there are only 4 parking spaces and there are probably other Twin Otters circling, waiting to land on ground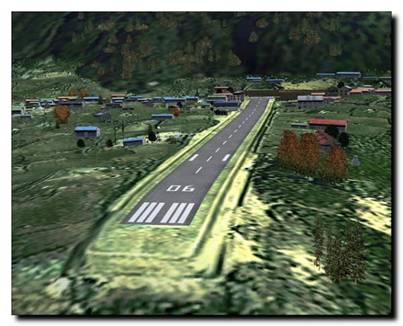 This is the runway at Lukla Airport (Nepal)
the runway is only about 350 m long and it drops of a few thousand feet at the end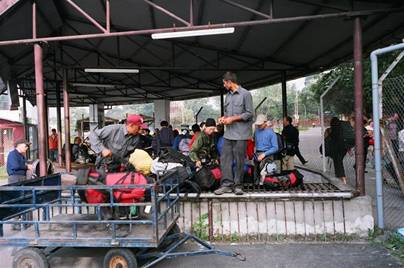 這是在 Kathmandu Airport 拿回行李

Lukla Airport is the main access to the Mount Everest region in Nepal, and is a notoriously difficult landing, with only 550 m of steeply sloped runway just 20 m wide and an obstructed approach path. On 8 October 2008, eighteen people died when Yeti Airlines Flight 103, a De Havilland Canada DHC-6 Twin Otter Series 300 registered as 9N-AFE, crashed on final approach to Tenzing-Hillary airport in the eastern Nepal town of Lukla from Kathmandu. Due to bad weather conditions and heavy fog the pilot could not see anything but still tried to land the plane. He came in too low and too far left, which caused the plane to crash against the mountain.